2020 FIAT 500X Review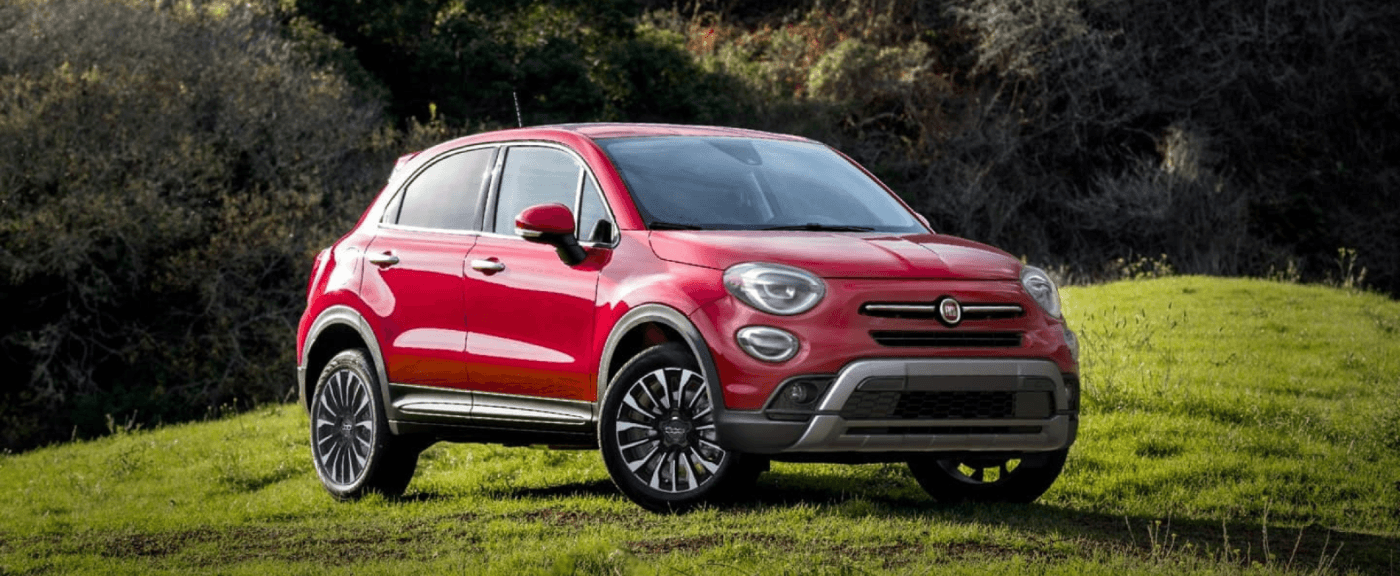 When you are in search of a crossover in the Los Angeles area, you have a wide range of options to choose from. So, why should the 2020 FIAT 500X be at the top of your list? From its unique styling to its high-quality cabin materials, there is so much for Pasadena drivers to love. But don't just take our word for it. See what the experts are saying in their FIAT SUV reviews.
---
FIAT SUV Reviews: 500X
What do the experts have to say about the upgraded 2020 FIAT 500X? Industry leaders are quite pleased with the eye-catching style of the FIAT 500X as well as its comfortable performance on the roads. Here are just a few highlights of each FIAT 500X review:
The Car Connection: "The cute, rounded styling of the 500 city car handles the rugged treatment well on the 500X, nicely balancing bubbly and burly."
Edmunds: "A comfortable and quiet subcompact SUV, the Fiat 500X offers a bit more substance for 2020."
Car and Driver: "It's also an attractive cabin—especially the Sport version with its upgraded seats and snazzy styling details."
Why Choose the FIAT 500X?
The Car Connection was impressed by the exterior style of the 500X, but also noted that the cabin materials used were of higher quality than many other crossovers in the segment. In addition to praising its comfortable and quiet ride, Edmunds praised the connectivity features as well as its upgraded upholstery and remote start in their FIAT 500X Trekking review. Car and Driver liked that the 500X now shares the engine and platform architecture of the Jeep Renegade, without the Jeep's boxy appearance. Reviewers note that the lines of the 500X "flow like the foam on a cappuccino."
Experience the FIAT 500X Near Pasadena
There's one FIAT 500X review that matters most – yours! Whether it's a FIAT 500X Trekking review, or you are interested in a used car and want to perform your own FIAT 500X Lounge review, you can do so with a test drive at FIAT of Glendale. We've only scratched the surface of what the latest 500X has to offer drivers in the Burbank area. Contact us today with any questions or to set up a test drive, or take a minute to learn about Fiat transmissions.
Want to learn more? Be sure to decide if you should buy or lease with our team.
More from FIAT of Glendale
The effortlessly stylish 2020 FIAT 500X offers Glendale drivers a wealth of performance and design features, but there's even more to explore when it comes to customizing your vehicle. The parts center FIAT of Glendale covers all the attractive FIAT 500X accessories and FIAT 500X extras below. Parts DepartmentContact Us FIAT 500X Interior Accessories FIAT 500X interior…

When you are in search of a crossover in the Los Angeles area, you have a wide range of options to choose from. So, why should the 2020 FIAT 500X be at the top of your list? From its unique styling to its high-quality cabin materials, there is so much for Pasadena drivers to love. But…

With its beautiful Italian sport styling and powerful engine, Los Angeles drivers might expect the FIAT Spider price to be untenable. They're in for a happy surprise: The highest FIAT Spider MSRP is under $30,000! If you're curious about the FIAT Spider price and what you get for the money, take a closer look with FIAT of Glendale,…